🚢Shipping>>
Free Shipping On Orders Over $68.99
BUY 2 GET 10% OFF & Free Shipping
BUY 3 GET 30% OFF & Free Shipping
GUARANTEED COMFORT! Test our shoes for up to 60 DAYS as the WORLD'S MOST COMFORTABLE and stylish Water Shoes. Try RISK FREE: Walk COMFORTABLY and PAI
WHY DO I NEED WATER SHOE?
You want to enjoy protection and comfort, while your travel adventures & favorite water activities? Water Shoe is a waterproof quick-dry water shoe that is extremely durable due to the high quality sole and can therefore cope with any ground condition. Whether cliffs, asphalt or in the water. Due to the special materials, the shoe is also above average light and breathable. It's the most comfortable water shoe you've ever had on.
Size Chart for Water Shoes & Socks
Upper is made of mesh material with elastic, like socks that snug your skin softly that keep breathable and quick-dry experience.
The most important invention used in this pair of Water Shoes is the sole made by nano-foam - the next generation of memory soles that will transform to fit and comfortably hug your feet, where ever you go.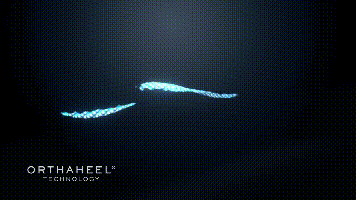 All-round Protection:
Thick rubber soles and a toe cap keep your feet completely protected from sharp objects and provide great cushioning. The 3D non-slip treads provide exceptional grip even in slippery conditions.
Comfort & Flexibility:
The shoe has an elastic vamp that fits snug on your feet and the "convenient overshoes�design means it's easy to slip on and off. Coupled with its light weight and no clunky, you won't tire of wearing them!
Ideal For Any Activity:
The shoe is perfectly suit for beach, swimming, surf, pool, sailing, boating, kayaking, windsurfing, beach volleyball, long airline flight, yoga, performing pilates exercises aerobics etc. It is necessary equipment for vacations.
Size Chart for Water Shoes & Socks
STEP 1: TRACE FOOT
Place a piece of paper on the ground. If your foot is bigger than a single sheet, tape two pieces together, one slightly overlapping another. Make sure you are wearing the sock you intend to wear with the shoe. Ensure you have your full weight on the foot for the most accurate measurement. Either have you or someone else slowly trace around your foot ensuring the pen or pencil is at a 90 degree angle.
STEP 2: MEASURE LENGTH
Use a measuring tape, measure the outline from the back/central part of the heel to the end of the longest toe. You may want to try tracing your foot a few times for more accurate results.
STEP 3: MEASURE WIDTH
Use a measuring tape and wrap it around the widest part of your foot at your bunion joint. Ensure you have your full weight on the foot to ensure a more accurate measurement.