Festive and Fabulous XL Candy Cane Christmas Swag that is covered from top to bottom with peppermints galore for the perfect finishing touch to your Holiday Front Door Decor!🍭🍭🍭I believe this is the most amazing decoration for Christmas this year. Just now, my friend has already asked me how to make such a good one.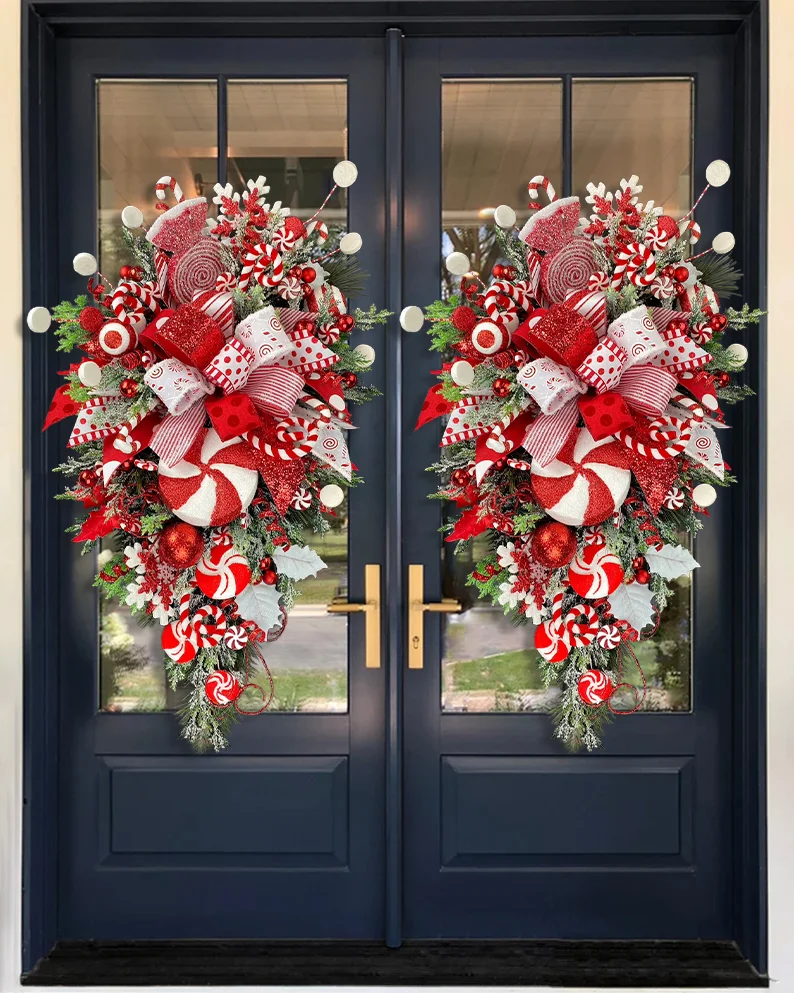 Don't forget, this will be a best gift for Christmas or just to brighten someone's day. If you want, I will directly use the note card to ship the goods! This is a nice wreath that can be hung on your front door!This is the most exciting time of the year. I placed it on the steps of my door. I believe that beautiful things will be shown to people passing by.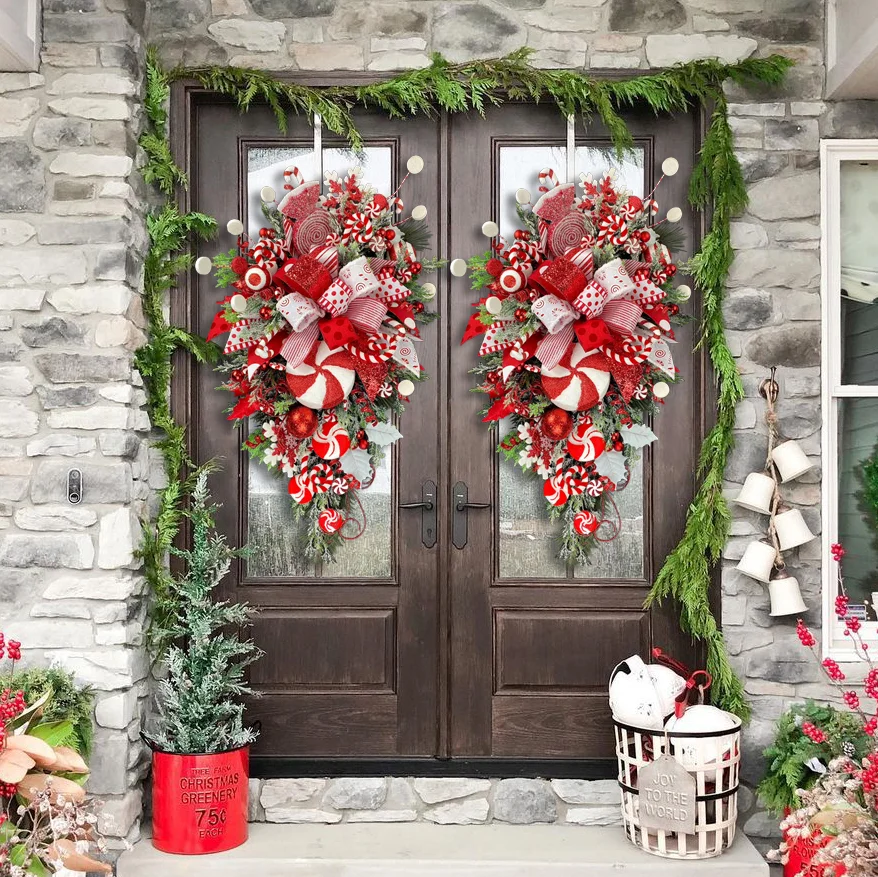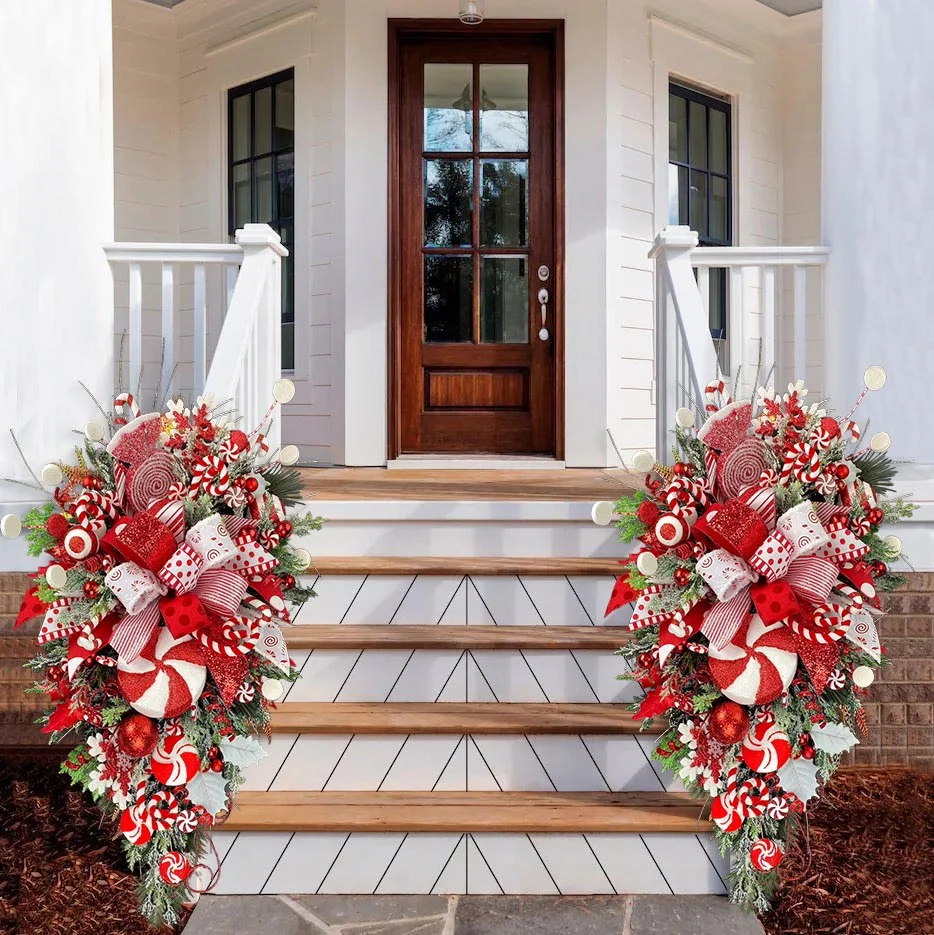 Because it's so pretty! I have hung them all on my door and windows! Everyone who passed by my house stopped to admire my decoration!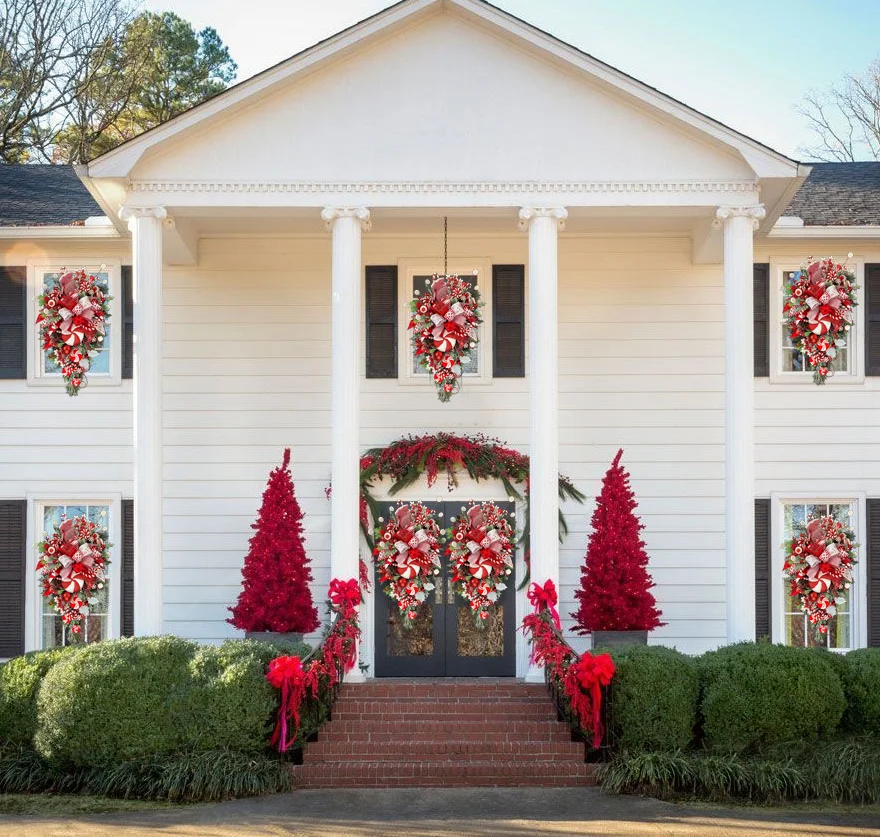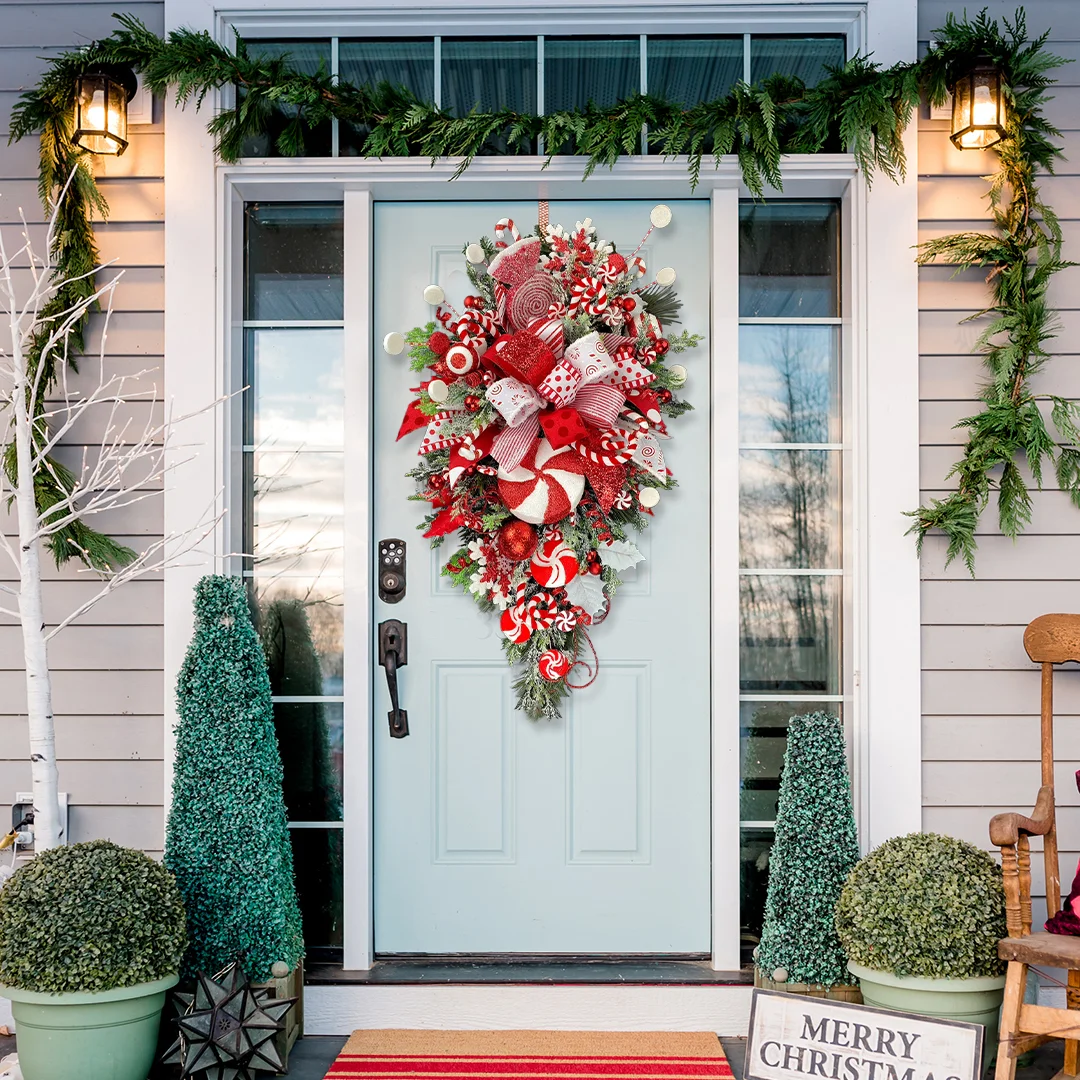 A surprise for your family, this unique wreath will definitely be liked by them, This seemed cute way to try and keep Christmas spirits high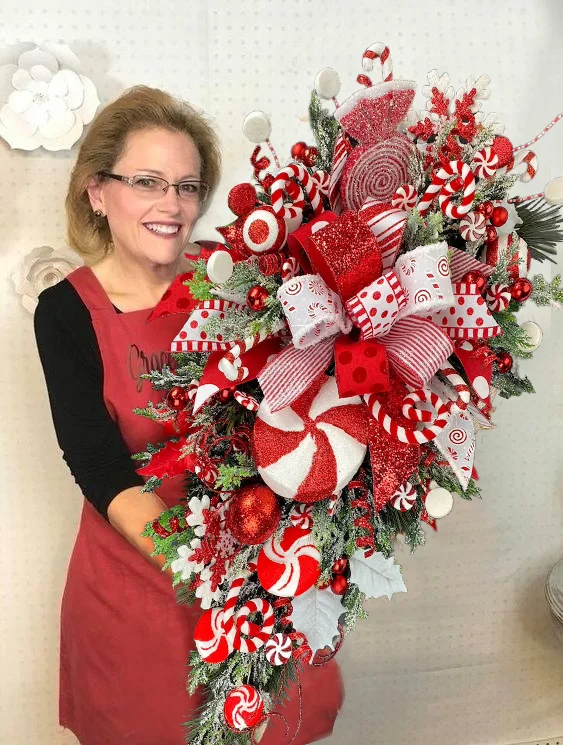 Can't wait to show my friends' garlands, they are very surprised, how did I find such a beautiful garland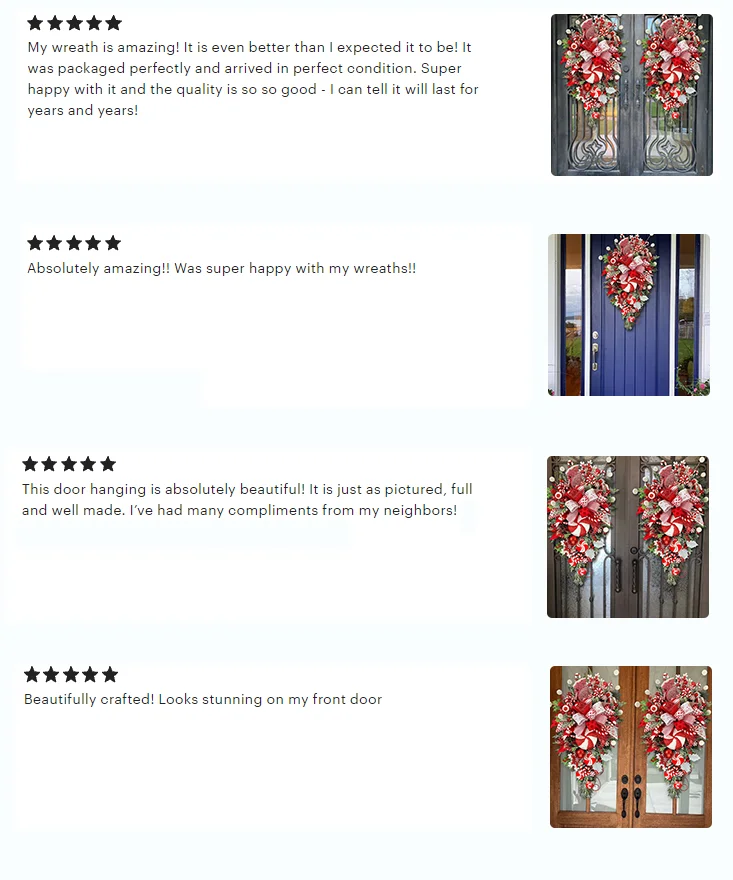 Size: Measurements are approximate & from tip to tip > Tip to tip of leaves, stems, vines, grasses, or bows, just as pictured.28 inches inches tall 8 inches deep(This is the size including the leaves)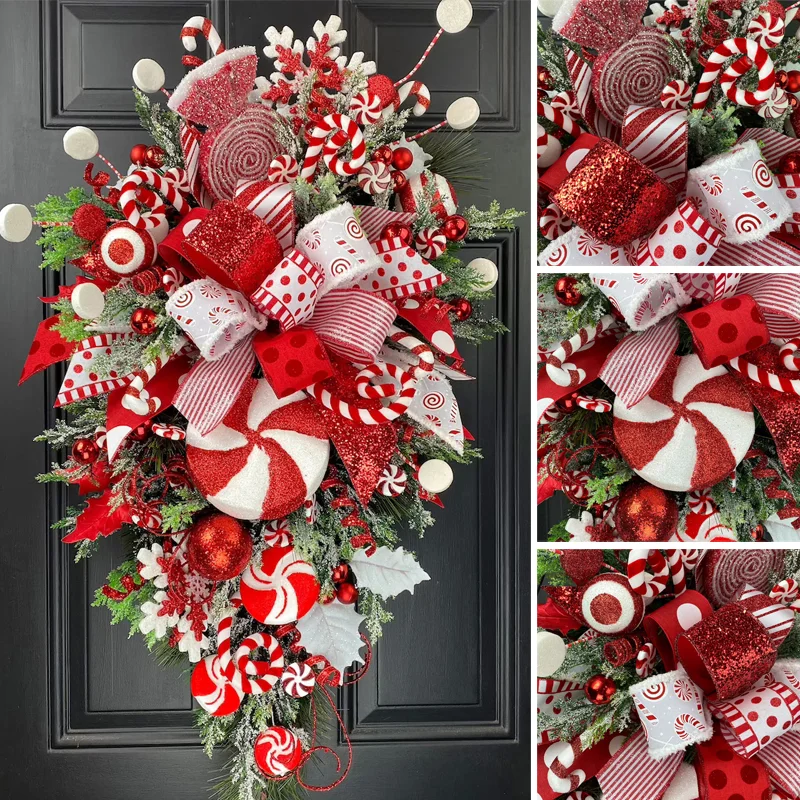 Location:Indoor Use; Outdoor Use